Steve & Lucinda Martinez  

Missionaries to U.S. Military, Veterans & First Responders

Providing Free Biblical PTSD Counsel & Workshops 

click on the Wounded Spirits link to learn more. 

Luke 4:18 (KJV)

The Spirit of the Lord is upon me, because he hath anointed me to preach the gospel to the poor; he hath sent me to heal the brokenhearted, to preach deliverance to the captives, and recovering of sight to the blind, to set at liberty them that are bruised, 



 Click Flag to read our Testimonies

   Steve is a combat wounded Vietnam Veteran who knows first hand the tremendous Spiritual battles that the men and women of our Armed Forces face.  He earned the Purple Heart, two Bronze Stars and numerous other medals.  

   The greatest joy in Steve's life was receiving Christ as His personal Saviour in 1991. God has called The Martinez Family to reach out to our Military with the Love of Christ and Share the Good News of the Gospel  with them

For nearly 16 years, the Martinez Family had established and directed Serviceman Center Ministries for our Military in DC/Northern Virginia and Ft. Gordon, GA.  You may enjoy viewing info and newsletters from that area of their work provided below.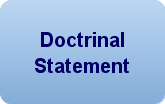 ADDITIONAL HELPFUL LINKS: